We all have a soft spot for the original Sabrina: The Teenage Witch and her pet pussy, Salem. But now, 22 years since the show first hit TV screens, it's getting a reboot by the makers of Riverdale and a new name: The Chilling Adventures of Sabrina. Here's everything you need to know about the remake that is ACTUALLY really great…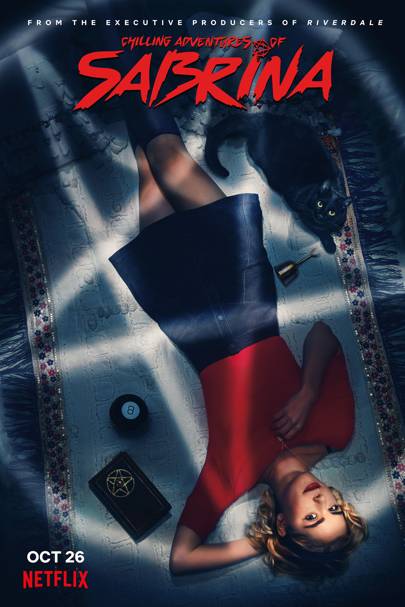 When will Sabrina premiere?
The Chilling Adventures of Sabrina will officially premiere on Netflix on October 26th – so if you haven't started watching it already, what are you waiting for?!?
The Sabrina trailer is creepy AF
The original series was largely all sweetness and LOLZ but this time around, Sabrina isn't messing around. Netflix have cited full-on horror references for the show, stating: "tonally in the vein of Rosemary's Baby and The Exorcist, this adaptation finds Sabrina wrestling to reconcile her dual nature—half-witch, half-mortal—while standing against the evil forces that threaten her, her family and the daylight world humans inhabit." If the trailer is anything to go by, you might be watching this Netflix series from behind a pillow.
Who plays Sabrina in The Chilling Adventures of Sabrina?
Kiernan Shipka will play Sabrina Spellman in the reboot. Previously known for being the child star of Mad Men, the show's creator, Roberto Aguirre-Sacasa, was full of praise for the leading lady when the casting announcement was made. He said: "We're all such huge fans of Kiernan's work that when we started talking about who this new incarnation of Sabrina could be, her name was on everyone's wish list. This is a darker, more macabre version of Sabrina, and we're incredibly excited for people to see Kiernan make this iconic character her own."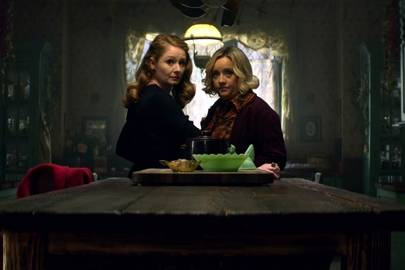 The Chilling Adventures of Sabrina Season Two is already in the works…

Netflix gave the show a straight-to-series order of two seasons – a rarity in the fluxuating TV market! The cast are already back at work shooting the second season, so fingers crossed we won't have to wait long for the second batch of Sabrina action.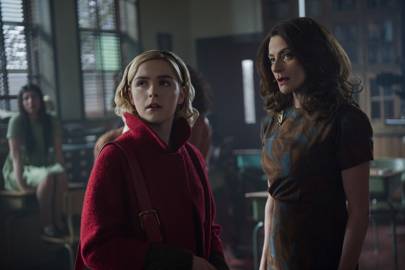 Sabrina's love interest, Harvey, is back…
We all had a little crush on Sabrina's BF, Harvey, back in the day and the character is returning for the reboot, too. This time around he will be played by Ross Lynch of Disney Channel fame.
Original Sabrina, Melissa Joan Hart, has given the reboot her blessing…
It isn't rare that there is some beef between original series stars and reboots. Speaking to Entertainment Weekly earlier this year, Melissa said: "I think they're doing it in a smart way—change it up, don't make it the same. If you're going to do the same show, it probably would fall on its face, but I think what they're doing is probably the smartest way to reboot something." Green isn't a good colour on anyone, after all.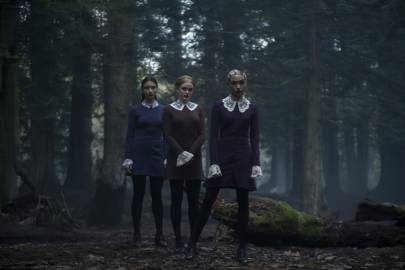 The Chilling Adventures of Sabrina is streaming on Netflix now